Gull Lake

High School




Class of 1969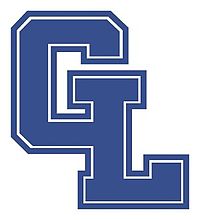 Welcome to the Gull Lake High School Class of 1969 website! If this is your first time on this site I have entered the names and the current information of our classmates. Each of you can access the site at no cost to you. You will be asked to create a user name and a password so you can sign in each time you visit. Click on your name to update your profile. Once you have signed in and updated your profile you can view others. Sorry I have such limited information on so many of you. If you have any contact information, pictures, photos, etc., old or new of classmates, please send me a message on my profile. As the designated administrator of the site I can change, add, or delete information. Initially your name will appear as it was at graduation. For those married with a name change, please update your profile. I have loaded your graduation photo into your profile. If I didn't have a graduation photo, I used the last yearbook photo I found. Feel free to upload your own photos, past or current.
I hope this class site is a fun and informative way to keep track of each other in the class of '69. Please pass the web address on to others so we can get it going. Enjoy! Shari (Hammond) Snider, Site Administrator
Also join our class facebook page: www.facebook.com/groups/gulllakehs1969 for even more photos from past reunions!